Journey Beyond Rail Expeditions
Great experiences, exceptional service and shared adventures on journeys through a rich diversity of Australian landscapes inspiring a passion for travel by train is the Mission statement for Journey Beyond Rail Expeditions (formerly Great Southern Rail). Journey Beyond Rail Expeditions has owned and operated The Ghan, Indian Pacific and The Overland rail journeys since 1997 when it became the first transcontinental passenger rail business to be privatised in Australia and its newest addition being Great Southern in December 2019.

Queensland Rail
The Queensland Rail Travel network plays an important role in connecting regional Queensland and offers the largest and most comprehensive network of long distance and tourist trains in Australia. Queensland Rail's services extend along the Queensland coastline from Brisbane to Cairns and West to Charleville, Longreach and Mount Isa.
Step on board and travel in comfort to a range of destinations. The Spirit of Queensland will introduce you to a new generation of train travel from bustling Brisbane to tropical Cairns. Venturing from Brisbane to Longreach, the Spirit of the Outback will allow you to reminisce about the golden era of rail travel.
Each journey will have you discovering the amazing diversity and colours of Queensland from the rainforest to the reef, the city to the outback. Whether you're a first time train traveller or an experienced train enthusiast, a Queensland Rail journey is the perfect way to create unforgettable memories.

Princess Cruise Line
From its modest beginnings in 1965 with a single ship cruising to Mexico, Princess has grown to become one of the premiere cruise lines in the world. Today, its fleet carries more than a million passengers each year to more worldwide destinations than any other major line.

Royal Caribbean Cruises
We have a common passion for creative thinking, innovative engineering and outstanding guest service that drives continuous improvement in everything we do. The entire Royal Caribbean family is committed to the legacy of hospitality and culture of innovation that is at the core of our guest service, the protection of our natural environment and responsible citizenship in our global community.

P&O Cruises
P&O Cruises Australia is the region's largest and longest-serving cruise operator, and leads the way in cruising as Australasia's only 'home brand' and its favourite cruise line. P&O Cruises is the nation's largest cruise line with their fleet of ships cruising from eight home ports in Australia, New Zealand and Singapore. In November 2015 Pacific Aria and Pacific Eden were added to the ships' fleet and in 2017 welcomed the Pacific Explorer. A new ship, the first purpose built ship for the Australian and New Zealand market, Pacific Adventure, will be launched in October 2020 and will be the biggest cruise ship ever to be based full time in Australia.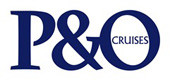 Cruise and Maritime Voyages
Cruise & Maritime Voyages is Britain's leading independent cruise line and 2018 heralds our ninth year of operating no-fly cruises from a choice of 11 UK ports. We believe our smaller more intimate ships offer a leisurely and traditional home from home country house style of cruising with the emphasis very much on personal service and going that extra mile. That's why over 40% of our passengers cruise with us again and again and why over 95% of our guests are satisfied and enjoy their cruising experience with CMV.

MSC Cruises
The MSC Cruises experience embodies the elegant side of the Mediterranean to create unique and unforgettable emotions for guests, through discovery of the world's cultures, beauties and tastes. MSC Cruises translates its passion for the sea into a commitment to excellence in hospitality, professionalism, dedication and mastery of every single detail to ensure the complete happiness and satisfaction of each and every guest.

Cunard Cruises
Cunard has carried guests across the great oceans and to the far points of the globe in unparalleled style aboard the world famous Queen Mary 2, Queen Victoria and Queen Elizabeth. The most glamorous names of yesterday and today have made champagne toasts in her salons, waltzed the night away in Cunard's grand ballrooms, savoured grand feasts of the finest flavours in her dining rooms and whiled away hours immersed in fascinating conversation on decks.

Celebrity Cruises
Since its inception in 1989, Celebrity has held true to its original commitment of taking the very best aspects of classic, elegant cruising and updating them to reflect current lifestyles. In 1997, we merged with Royal Caribbean International to form Royal Caribbean Cruises Ltd.
What sets Celebrity apart from other vacation choices today is the cruise line's passionate dedication to providing guests with a cruise experience that embodies modern luxury. This has become the definition of Celebrity Cruises, and has set the worldwide standard for today's expression of what first made cruising famous -- high quality, superior design, spacious accommodations, grand style, attentive service and exceptional cuisine.

Holland America Line
For more than 140 years, Holland America Line has been a recognized leader in cruising, taking our guests to exotic destinations around the world. If you are looking for some of the most spacious and comfortable ships at sea, award-winning service, elegant dining, extensive activities and enrichment programs and compelling worldwide itineraries, you've come to the right place. They are committed to our mission: Through excellence, we create once-in-a-lifetime experiences, every time.
Today, Holland America Line's fleet of 14 modern classic ships offers more than 500 sailings a year visiting all seven continents. Cruises include both popular and less-traveled ports in the Caribbean, Alaska, Europe, Mexico, South America, the Panama Canal, Australia, New Zealand and Asia — as well as unique voyages to the Amazon, Antarctica and our extended Grand Voyages.

Norwegian Cruises
Norwegian Cruise Line is the innovator in cruise travel with a 51-year history of breaking the boundaries of traditional cruising, most notably with the introduction of Freestyle Cruising that revolutionised the industry by giving guests freedom and flexibility to design their ideal cruise holiday. Cruising on Norwegians means no fixed dining times, relaxed attire, several distinct dining options, relaxed disembarkation and more lounges, bars, theatres and other entertainment and activity options. Today, Norwegian invites guests to Feel Free to explore the world on one of 17 purpose-built Freestyle Cruising ships, providing guests the opportunity to enjoy a relaxed, resort style cruise holiday on some of the newest and most contemporary ships at sea. Norwegian offers unique and exciting itineraries in all areas of the world, including the Caribbean, Bahamas, Bermuda, Mexican Riviera, Europe, South America, Canada & New England, Panama Canal, Alaska, Asia, Australia and New Zealand. Additionally, Norwegian Cruise Line's Pride of America is the only ship that sails year-round from Honolulu on seven-day intra-island Hawaiian cruises. Recently, the line was named "Europe's Leading Cruise Line" for the eighth consecutive year, as well as "Caribbean's Leading Cruise Line" for the third time and "World's Leading Large Ship Cruise Line" for the fourth year by the World Travel Awards.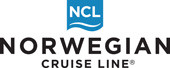 AAT Kings
Since 1912, AAT Kings has been helping people from all over the world discover and explore Australia and New Zealand from top to bottom. With a broad range of holiday options including Guided Tours, Short Breaks and Day Tours, AAT Kings are the holiday experts. You can relax in the comfort of knowing you're in the best of hands. We've got over 100 years of experience in taking care of absolutely everything so that you can get on with creating great new memories.

Adams Pinnacle Tours
Discover the beauty of Western Australia with ADAMS Pinnacle Tours. They have over 30 years experience in the industry. Take advantage of their local knowledge and travel in comfort and style. Experience ancient landscapes, unique wildlife, picture perfect coastlines and towns steeped in history. They look forward to showing you the 'must see' highlights and revealing little known gems that make this state such a popular destination.
Collette
With Collette, the World is Within Your Reach.
True adventures go beyond incredible destinations or inclusive packages. Collette delivers a sense of possibility across hundreds of destinations across the world.
Since 1918, we have been sharing our love of travel. Today our worldwide travel collection features comprehensive land tours, river cruises, rail journeys, small group tours, garden holidays and more. With Collette, wake each morning on tour with a new experience in front of you, and when your head hits the pillow, you will know it has been an amazing day. Best of all - we seamlessly handle the details. All you have to do is enjoy the adventure.

Grayline Tours
Gray Line Australia is a Melbourne based Australian family owned company offering sightseeing day tours in all major cities and destinations throughout Australia. Operated by the Driver family, together with our regional partners, we strive to provide professional and engaging day tours taking in the best sights and attractions across this great land. Driver Group Australia owns and operates a fleet of over 120 vehicles and has 260 employees.
Driver Group Australia commenced with the operation of two buses on a route service in Melbourne's eastern suburbs in 1931. During the seventies and eighties an operational relationship was forged with Ansett Pioneer, Australia's leading tour and sightseeing operator at the time. This lead to the Driver family's acquisition of Pioneer's Melbourne day tour business in 1989. In 1991, Pioneer Tours Melbourne was accepted as a member of Gray Line Worldwide Sightseeing and soon after launched a national Gray Line network covering Melbourne, Sydney, Adelaide, Tasmania, Perth, Cairns, Brisbane and the Gold Coast and Alice Springs in Central Australia.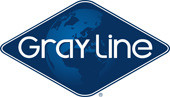 Hilton Hotels
With more than 570 locations across 6 continents, Hilton provides an authentic and contemporary experience for our guests worldwide. Our guest rooms feature a smart, functional design plus thoughtful amenities. And our Request Upon Arrival service ensures that your room will be unique to your specifications from the moment you check in.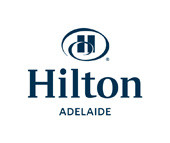 Accor Hotels Australia
With over 4,000 hotels in more than 90 countries stretching across all continents, Accor Hotels offers you a huge choice of destinations.
After a long day of travelling for business or pleasure, the relief of returning to your room and knowing that you can expect a certain level of comfort is reassuring.
When you book an Accor Hotel, you can anticipate a guaranteed level of personal service, quality inclusions and ideal locations.
Whether indulging at Sofitel, taking the family on holidays at Novotel, or having a quick mates getaway at an ibis, all of our guests can be assured of great value at Accor Hotels in Australia, and around the world.
SureSave
At SureSave we offer something travellers need more than ever before: World Assistance.
We understand travel and the risks inside out. We provide safety assistance and insurance to cover travellers before, during and after their travels.
We live and breathe travel.
Our people are passionate about travel. It is what sets us apart and motivates us to deliver our promise to our travellers.
We want you to learn through us.
Our business is built around insight and a deep understanding of travel safety and insurance. We have a wealth of knowledge on how to travel safe. We share our knowledge with our travellers.
We keep you informed and covered.
As expert travellers we know what you need to know. We inform you - before, during and after you travel. We help you navigate the risk.  We keep you out of trouble and we are there when things go wrong.
We strive to be honest and genuine.
We believe that mutual respect brings rewards and we promote open, honest conversations at all times. We say what we mean and people can trust what we say.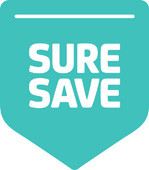 Tourism NT
Tourism NT's role is to increase the desirability of the Northern Territory as a travel destination, inspiring more people to visit, stay longer and spend more.
We develop short and long-term marketing campaigns that capture the NT's sense of humour and irreverence and let people know it's about time they 'Do the NT'.
Our campaigns highlight the incredible natural beauty of our diverse regions from the tropical Top End to the rich outback of the Red Centre and the amazing adventures you can have here, focusing on the ease of access to the Northern Territory.
We show that the Northern Territory is a place where you can do more than you could ever imagine.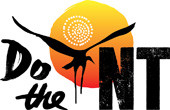 Virgin Australia
Virgin Australia launched over a decade ago and instantly changed the way people fly. Today, Virgin Australia represents a new level of style, sophistication and professionalism. With constant innovation at the heart of everything we do, our superior products and award-winning service set us apart and lets you enjoy a world-class experience on every flight.
So whether you're flying for business or leisure, experience the difference with Virgin Australia.