Spirit of Queensland
The Spirit of Queensland combines modern seating and entertainment options with the romance of long distance rail travel. Contemporary, comfortable and designed for relaxation.
The RailBed is a spacious and comfortable seat by day that includes a personal entertainment system, a 240v power point and a USB point. In the evening, the on-board team convert the seat to a lie-flat bed.
The Spirit of Queensland travels between Brisbane and Cairns five times a week, the Spirit of Queensland redefines the modern rail travel experience with a comfortable and convenient way to access spectacular holiday destinations such as the Great Barrier Reef, the Whitsundays, Townsville and Cairns and everywhere in between.
Read More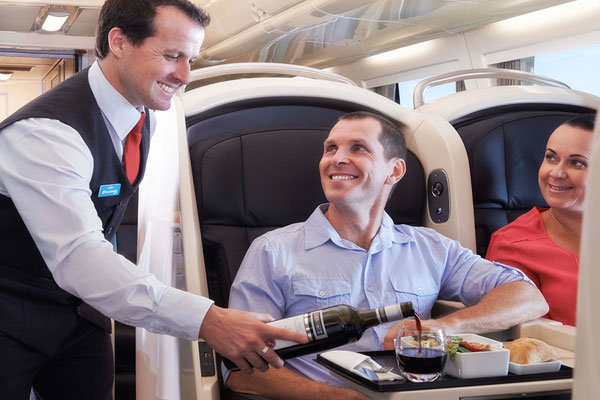 Spirit of Queensland Holidays