An intriguing ferry ride or short flight from the South Australian mainland begins the journey to this island sanctuary with over a third of the island consisting of protected nature reserves and the remainder, a perfect blend of unspoilt and rugged coastline, gourmet local artisan produce, abundant roaming wildlife, spectacular raw scenery at every turn and that unmistakable country air and hospitality. It's also Australia's most remote and undiscovered wine region, with around 18 wineries dotted about the island all producing high quality wines quickly becoming some of the world's best. Here are just some of many reasons to get your skates on and discover, or even rediscover, this wilderness dream: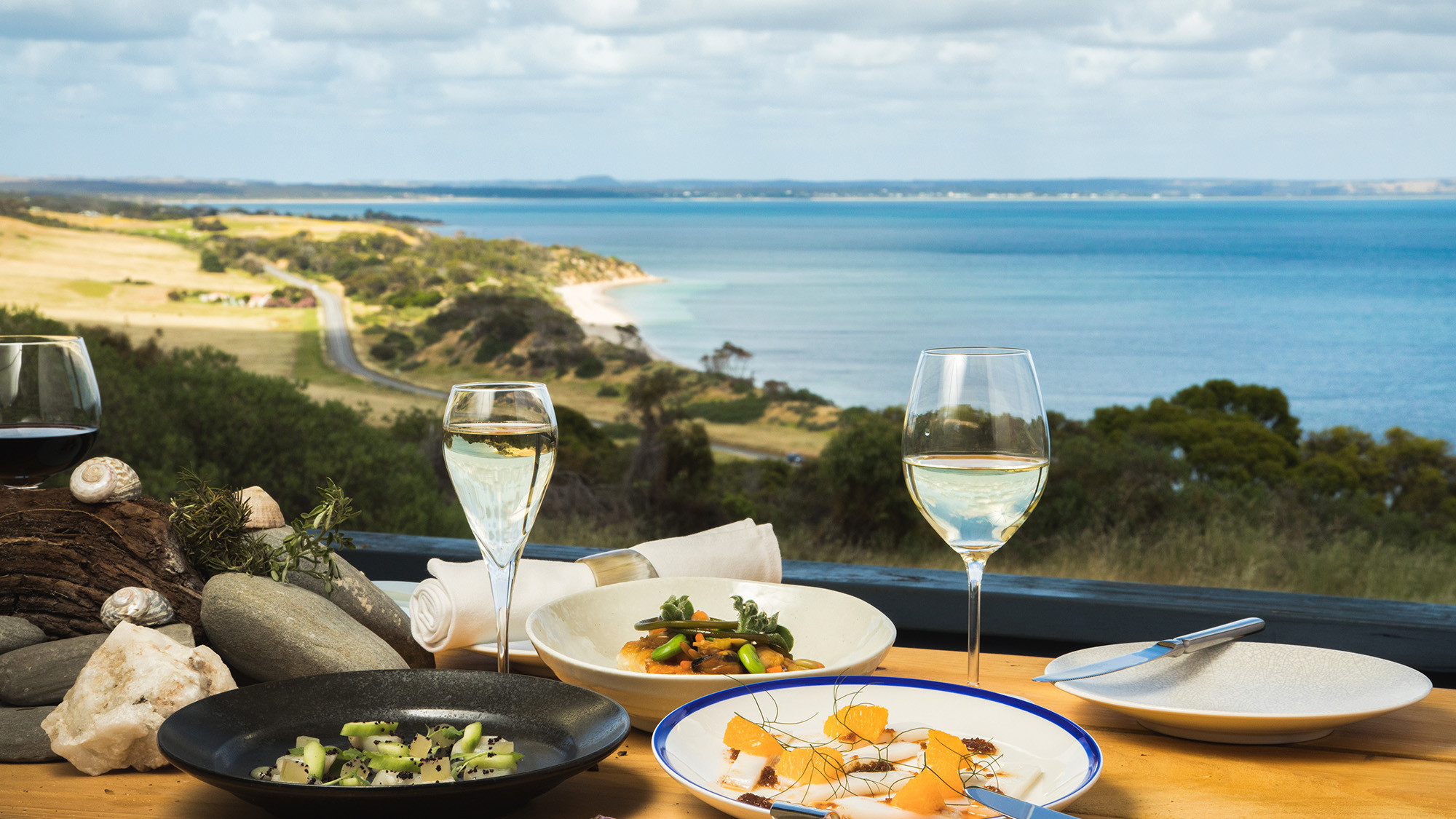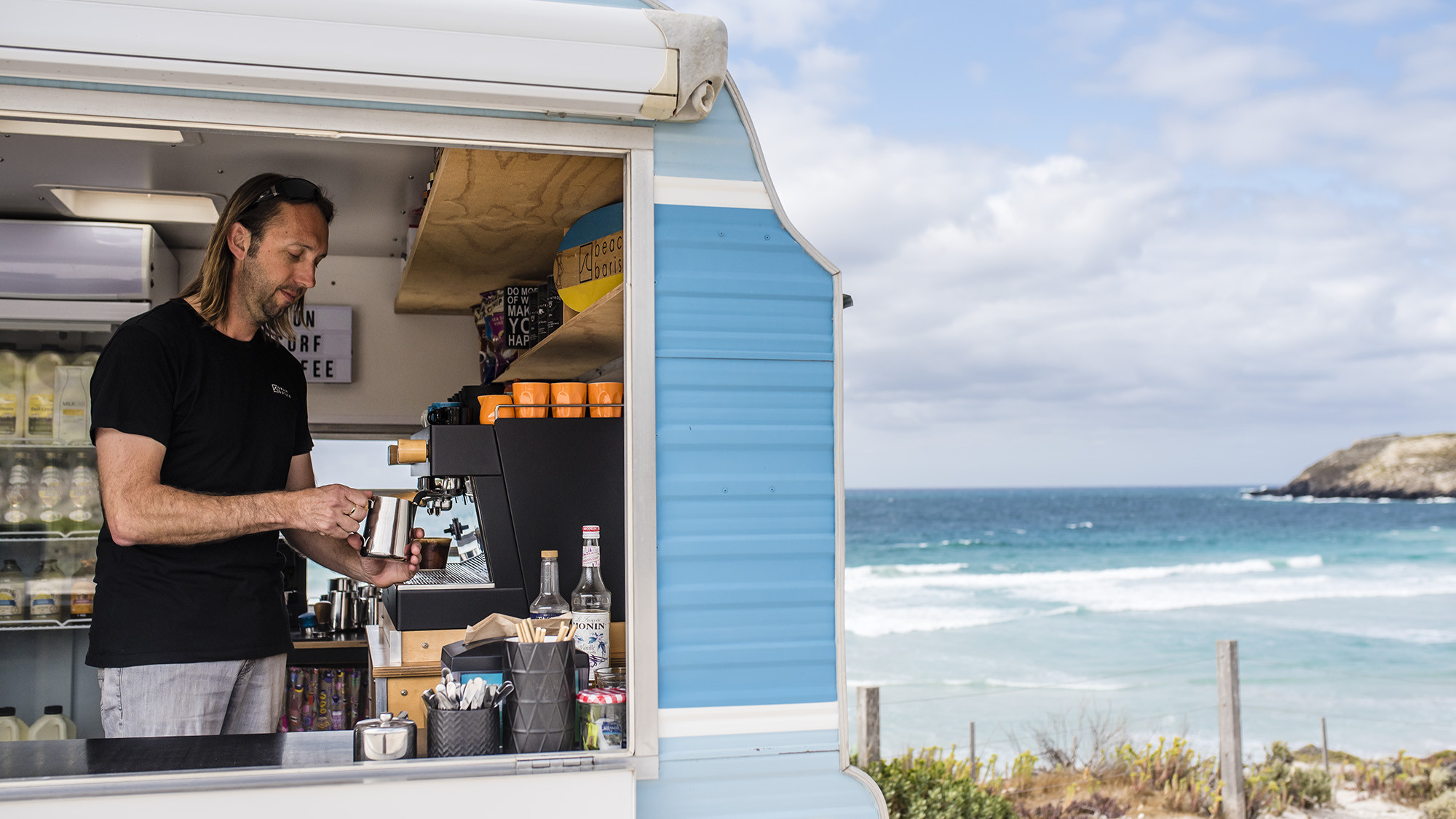 Mouth-watering food & world-class wines
Amazing food, platters and sunsets are on the menu at Sunset Food and Wine, one of the island's 'places to be', located just outside Penneshaw. Or for gourmet pizzas, live music and incredible views, Dudley Wines cliff-top Cellar Door, is also just outside of Penneshaw and is Kangaroo Island's Pioneer Winery offering a wide range of wine varieties to sample. Devout coffee drinkers can get a great coffee at Cactus Cafe in Kingscote, Milly Mae's Pantry in Penneshaw or Beach Barista, the mobile cafe located at Pennington Bay . 
Makers of the world's best contemporary gin, KI Spirits, produce several varieties of craft gin (in some pretty unique flavours too) and here you can 'Blend your own gin experience' with behind the scenes knowledge from the best. False Cape Wines, located on the banks of the Willson River on the Dudley Peninsula between Penneshaw and Cape Willoughby, is not to be missed. This sustainable vineyard includes the Kangaroo Island Wine of the Year, Captain Cabernet Sauvignon and Kangaroo Island White Wine of the Year, The Chardonnay. In addition to an absolutely spectacular Cellar Door with great quality wines along with cheese platters, light meals and a kid's menu. For local beers, Kangaroo Island Brewery does the job for an authentic island beer experience.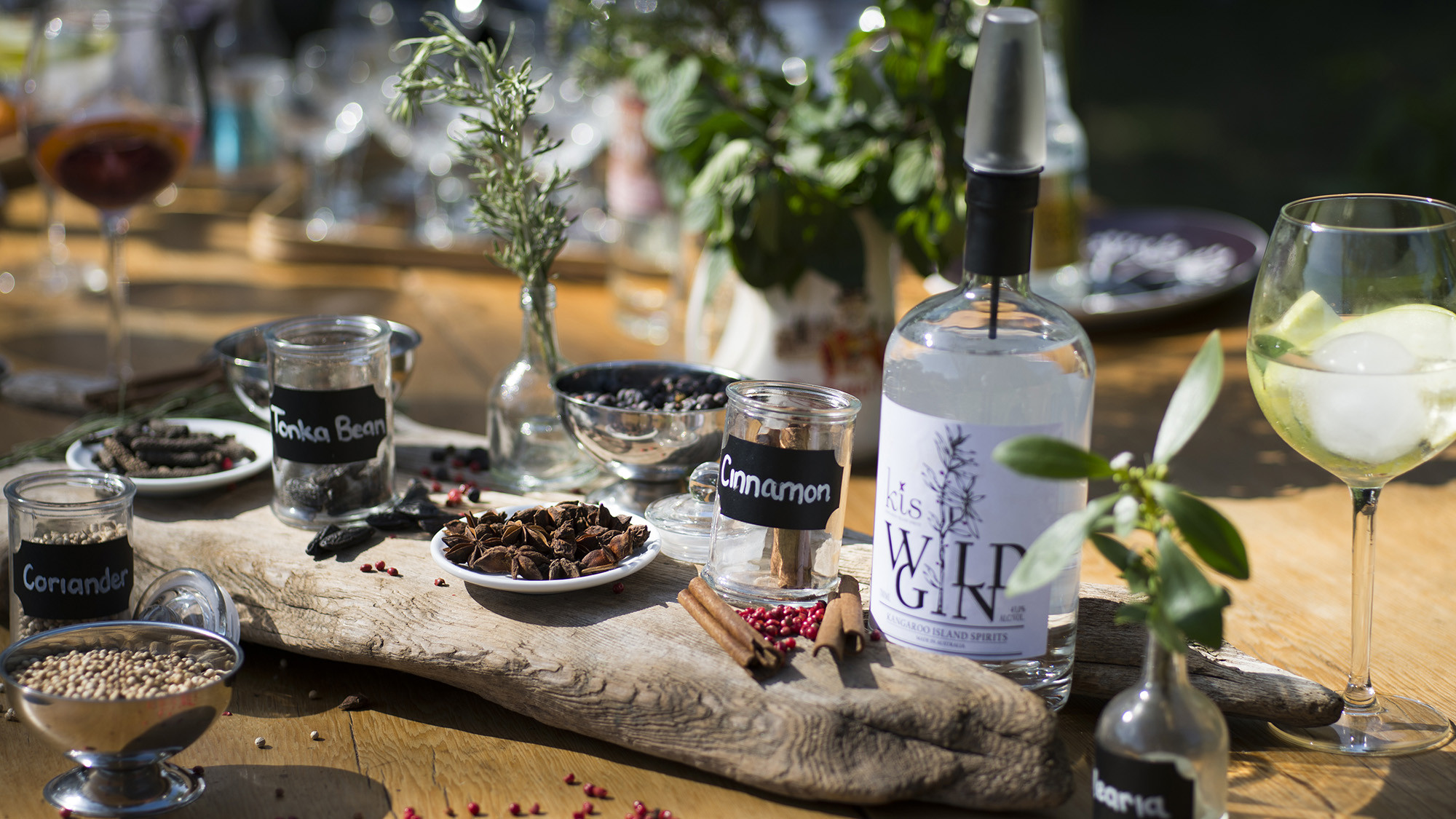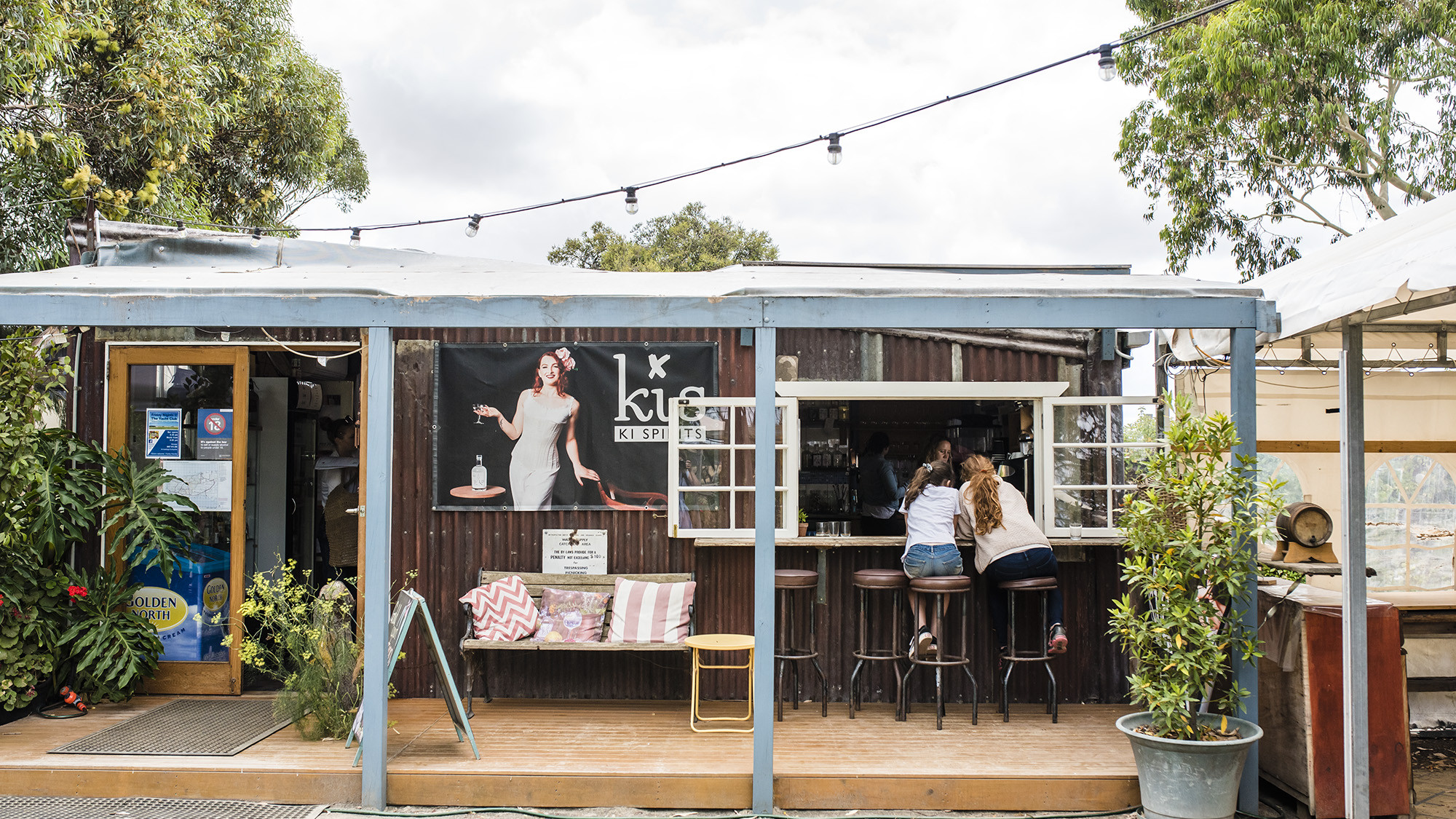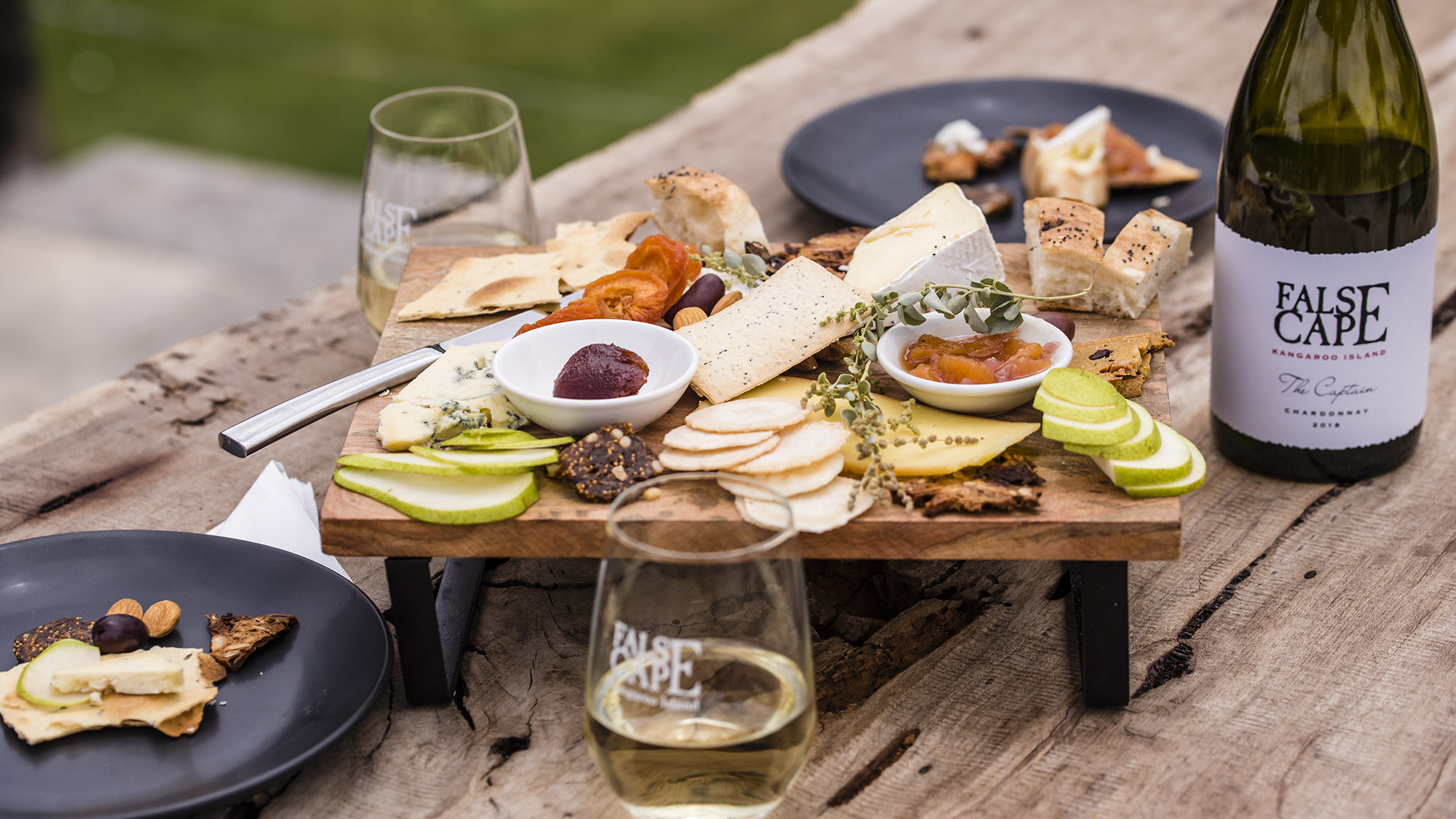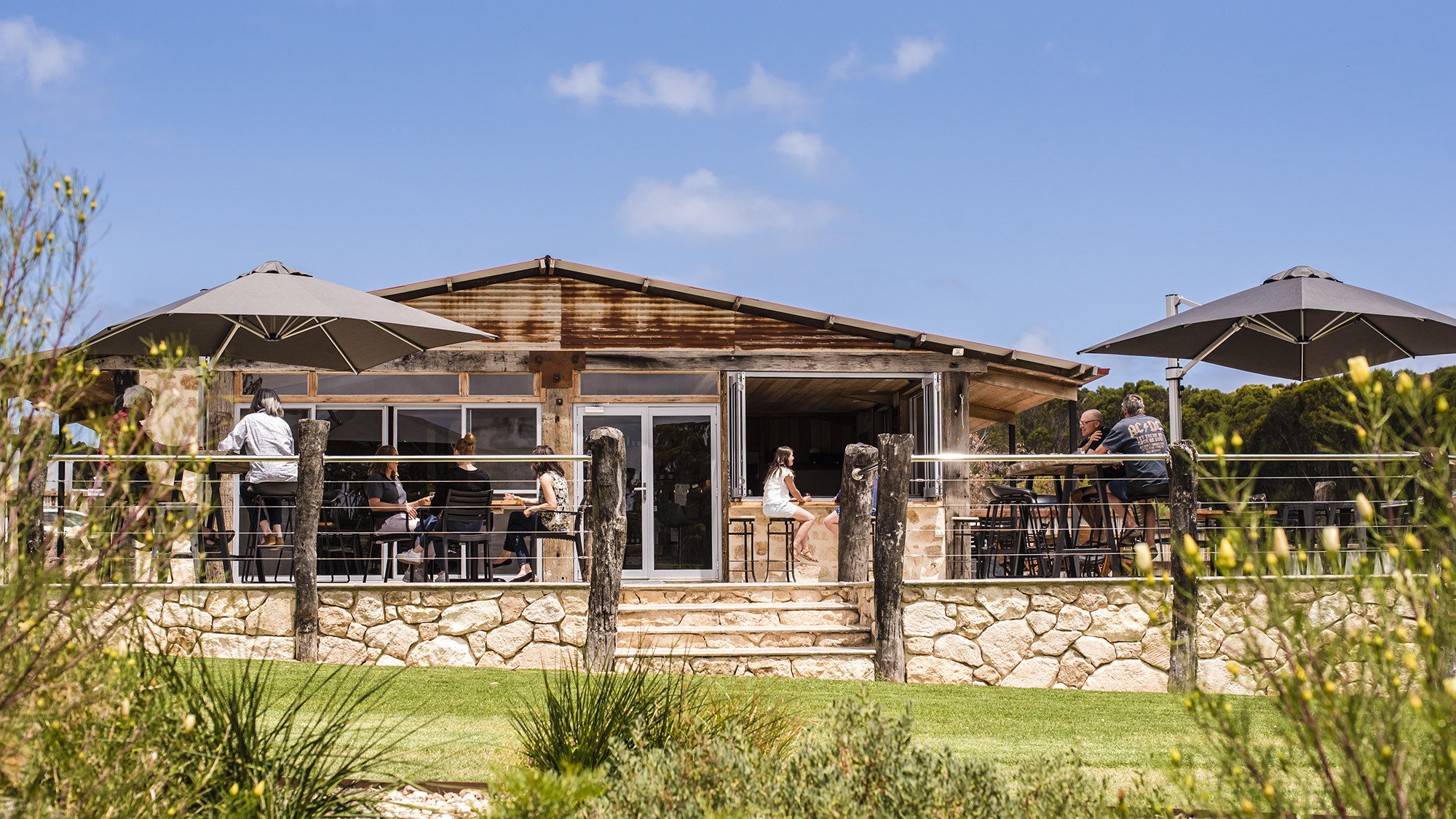 Natural wonders
Iconic Flinders Chase National Park is rugged wilderness at its best. It is home to a diverse range of wildlife, various walking trails and the world-renowned Remarkable Rocks and Admirals Arch. The aptly named granite rocks sit 200 feet above the sea naturally sculptured by millions of years of pounding waves and elements making them truly remarkable.
Admirals Arch at Cape du Couedic, is another naturally weathered rock formation producing an intriguing arch formation and providing incredible photo opportunities along with the substantial colony of New Zealand fur seals who call this place home. There is also a fantastic two-kilometre coastal hiking track along the cliff top for a nature walk to remember.
Award winning Seal Bay offers a rare opportunity to watch the seals in their own habitat. Here you can get up close and personal with the pups on a guided tour or meander the surrounding boardwalk and watch from the viewing platform. Either way this is a must!
Vivonne Bay, on the south coast, is out of this world. Voted one of the best beaches in Australia, the crystal-clear turquoise waters are ideal for swimming and the long sandy beach perfect for sitting to take in the pristine beauty surrounding you.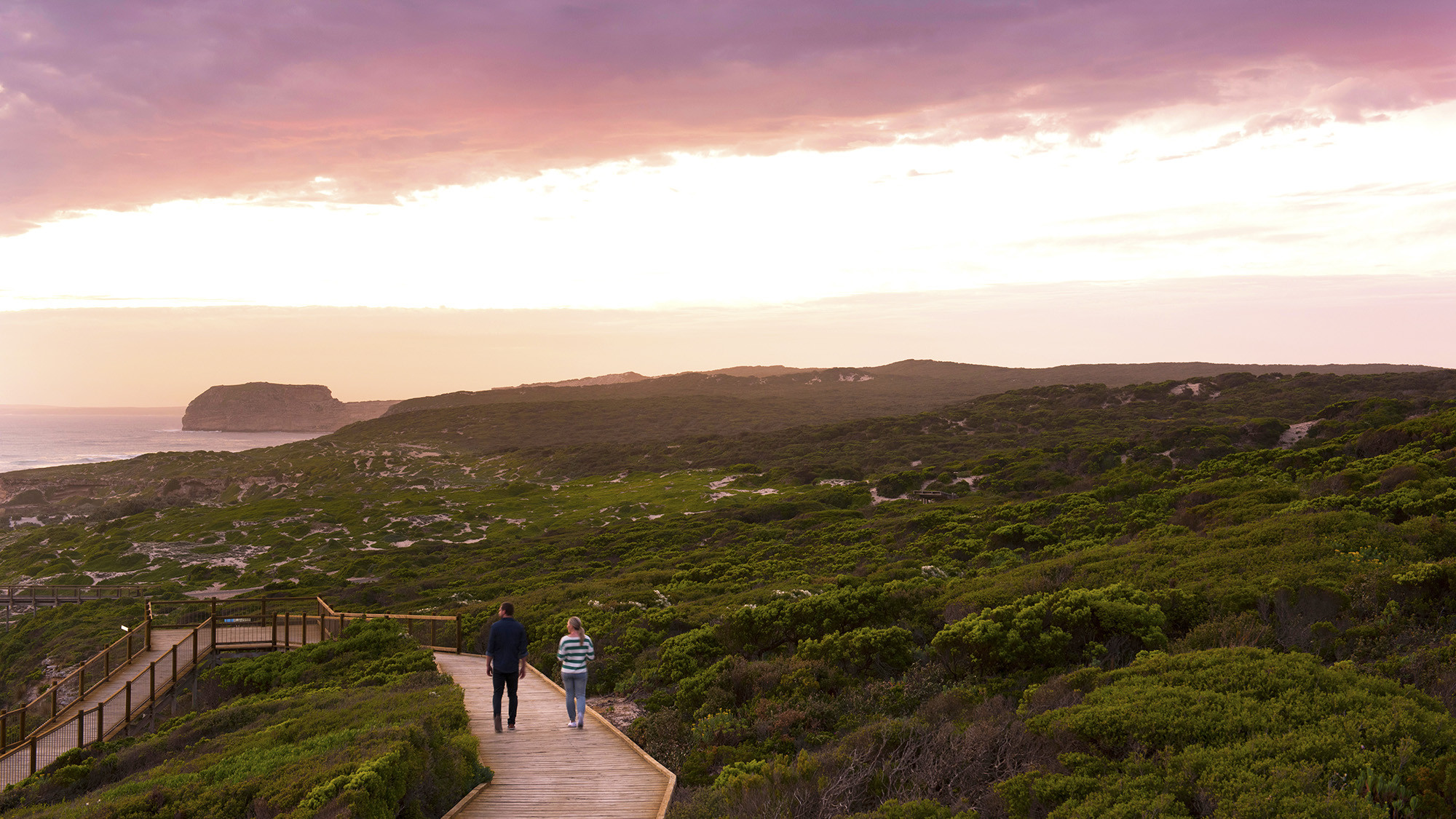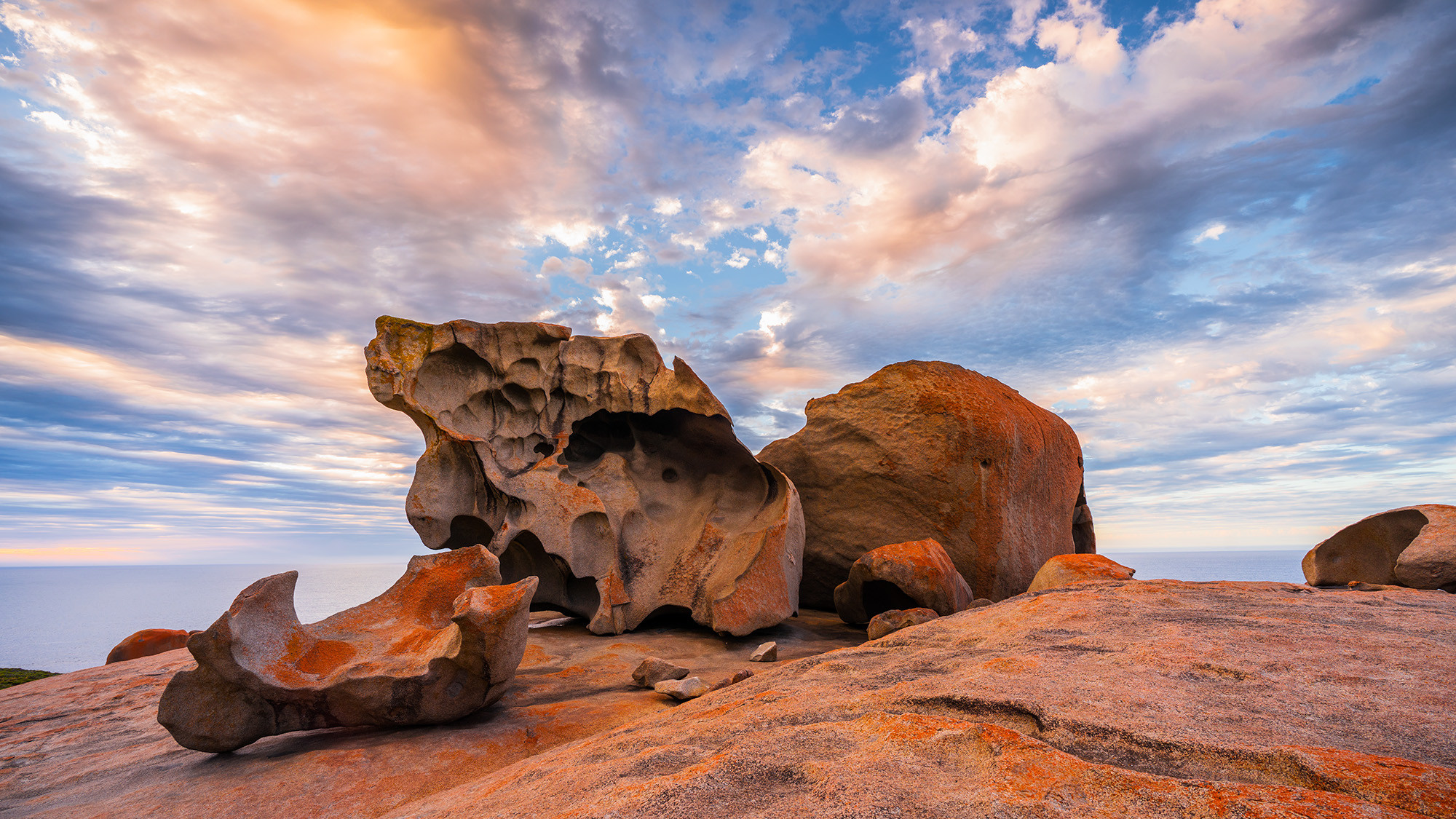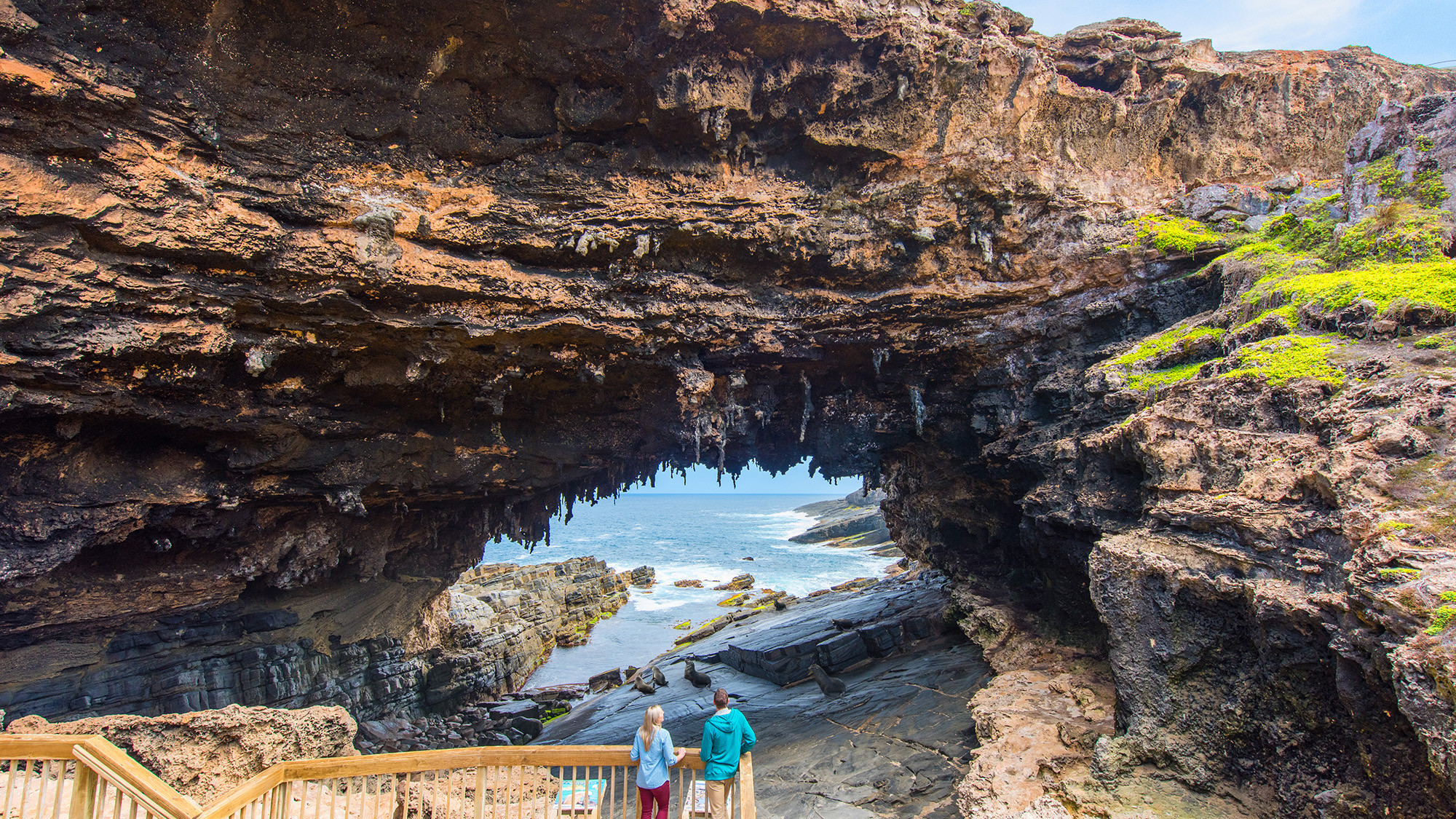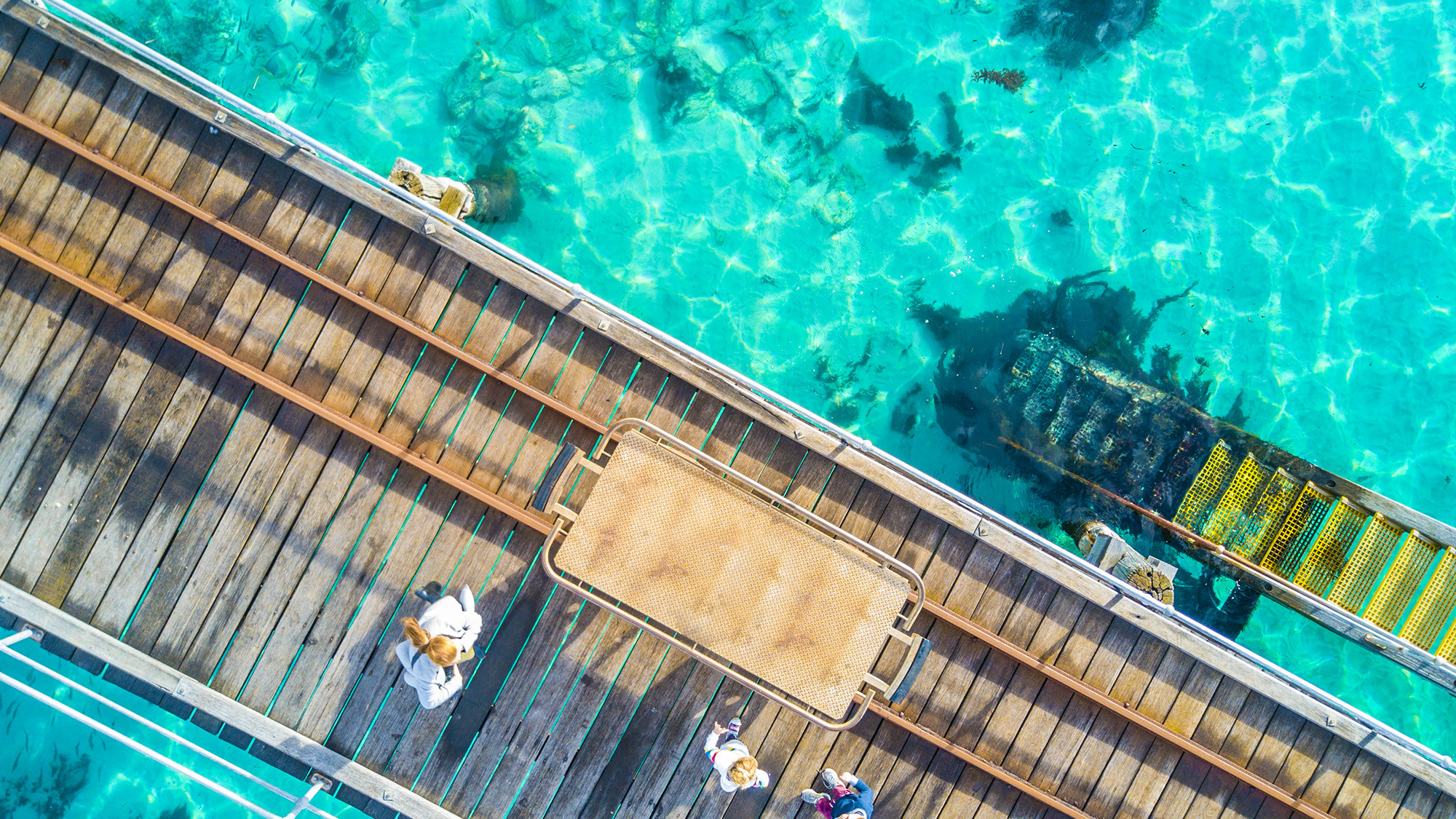 More attractions
Kangaroo Island Wildlife Park is undoubtedly one of the island's most popular attractions with over 150 species of Native Australian wildlife and over 600 animals. It is full of wonderful activities and several daily animal presentations allowing an up close and personal experience with some of the residents!
The rare Ligurian honey is produced here with the island being declared a Ligurian bee sanctuary and therefore is home to the purest strain of these bees in the world. Island Beehive is one of the largest producers of organic honey in Australia resulting in raw and unfiltered sweet, sweet goodness and a worthwhile visit. In addition to the family owned and operated Kangaroo Island Living Honey and Clifford's Honey Farm, both in Haines. Tip: allow for extra time to peruse the mouth watering treats you will be faced with; it is hard to choose, and you may want one of everything!
The 5,000-acre Hanson Bay Wildlife Sanctuary, between Flinders Chase National Park and Kelly Hill Conservation Park, is the best place on Kangaroo Island to see koalas in the wild. This wildlife-rich sanctuary connects to the Kangaroo Island Wilderness Trail, with access on foot to the Remarkable Rocks in Flinders Chase National Park.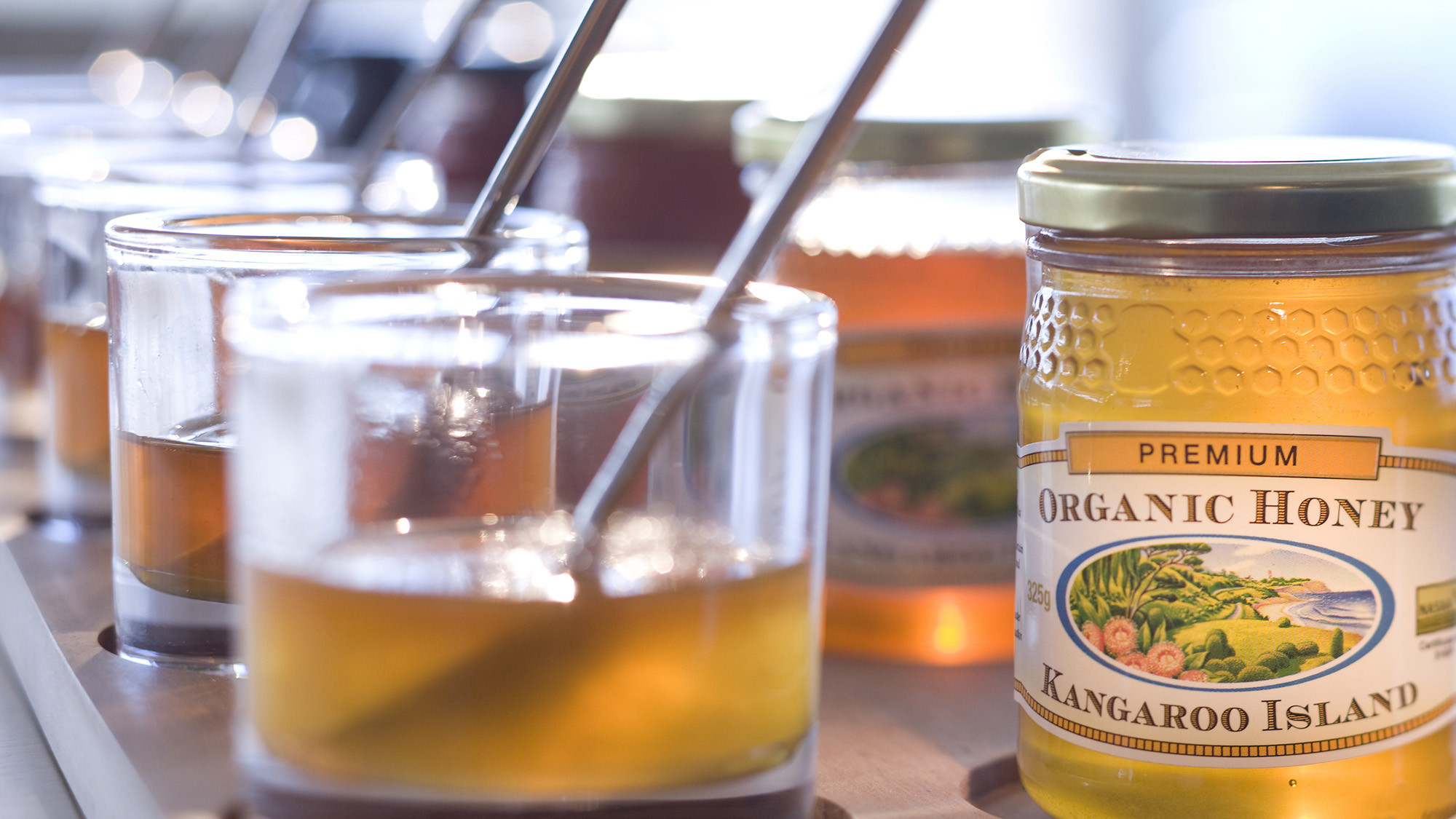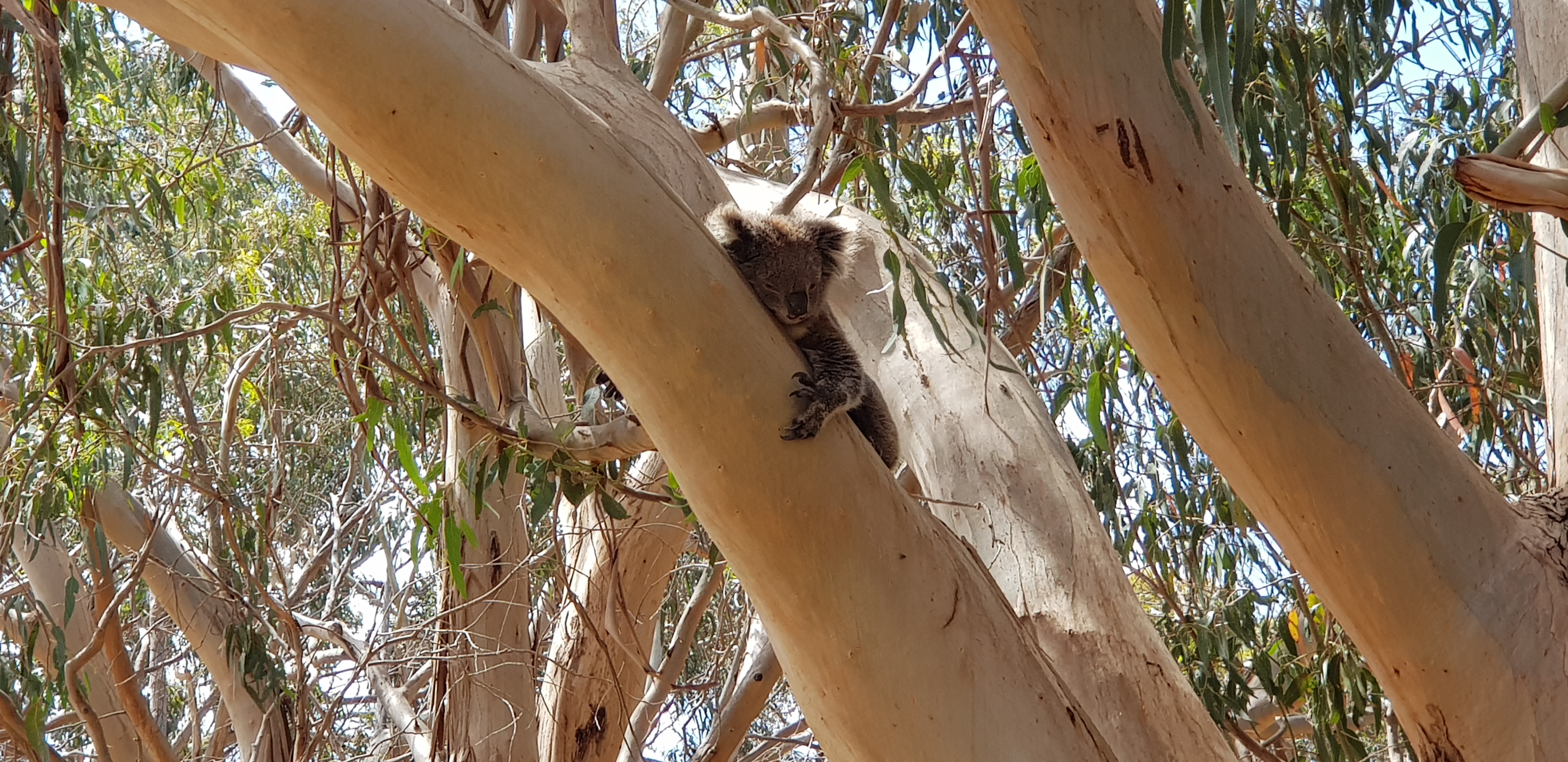 This is honestly the tip of the iceberg. The island is teeming with foodie hotspots, exciting outdoor and recreation activities, more must see conservation parks, art galleries, Emu Bay Lavender Farm, American River and is an oyster lover's dream.
Another great option is to combine Kangaroo Island with another beautiful part of Australia for a truly unique holiday such as our Murray Princess 3 night Discovery Cruise with Kangaroo Island, Adelaide and Kangaroo Island Discovery or Great Ocean Road and Kangaroo Island Escape.
Or speak to one of our friendly team on 1300 854 897 or holidays@holidaysofaustralia.com.au to create the perfect Kangaroo Island getaway you will love!
Please note due to earlier bushfire activity in January 2020 and covid-19 restrictions some of the above mentioned may be temporarily closed or amended visitation guidelines and opening hours may apply.
Photo credit: South Australian Tourism Commission, Meaghan Coles, Southern Ocean Lodge/George Apostilides, Isaac Forman, Adam Bruzzone, Duy Dash.